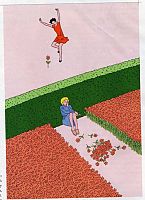 Open House Tuesday: Indescribable Wealth or Abject Poverty? Pick One
with Steven Shippee
We invite you to join us for our Tuesday Open House program. During the pandemic, we will be meeting on Zoom. The program includes initial group meditation instruction at 6:30 pm, sitting practice from 6:30-7:00pm, and an introductory talk and discussion from 7:00 – 8:00pm.
"Indescribable Wealth or Abject Poverty? Pick One."
The teachings say your true nature--and the nature of everyone else--is Buddha, a profound wealth of wisdom and compassion. The path therefore is simply one of gaining familiarity with your inherent wealth. The option, it seems, is thinking far too little of yourself and others.