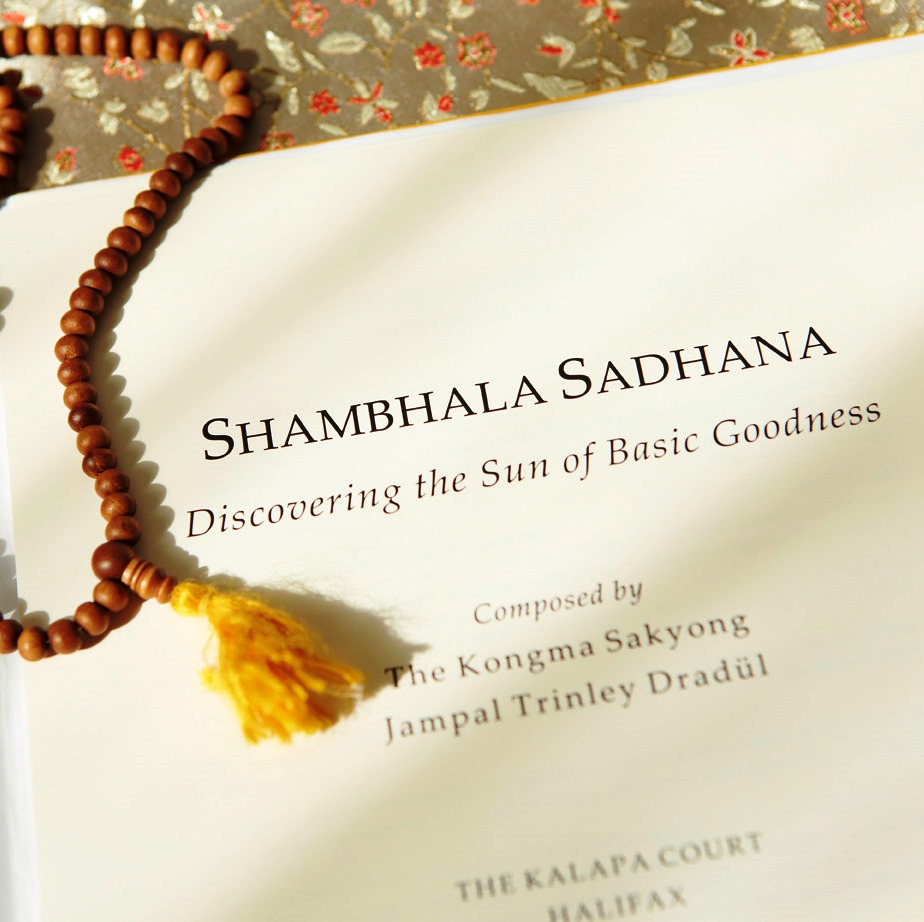 Tuesday Open House: Shambhala Sadhana Practice
About the Shambhala Sadhana
Monthly practice on every first Tuesday of the month
Composed in January 2011 by the Sakyong Mipham Rinpoche at the end of his year-long retreat, the Shambhala Sadhana is a practice for deepening and strengthening our feeling and understanding of basic goodness and enlightened society. The contemplation and and imagery present in the sadhana express the interconnectedness of the human mind and heart and the natural world, and poignantly express the essence of humanity and society as basic goodness.
A Sadhana is a profound form of practice which includes meditation, visualization, recitation of verses and mantras. Traditionally a sadhana is only performed by practitioners who have received the appropriate transmission, however the Shambhala Sadhana is open to Shambhala meditators, friends and family members. In sadhana practices, we make use of our thoughts by focusing them on the text and its meaning. Contemplating a text is a powerful tool to deepening both our understanding of the teachings and of our own minds.
All levels of practice is welcome.
Join us here: https://zoom.us/j/995226668