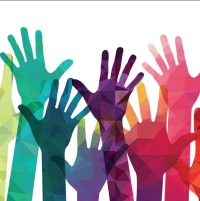 Racial Justice Group Meeting
Every Second Sunday, 10am.
Please contact Tobias Kaemmerer at [email protected] directly and in advance to participate, as space is limited and there are readings distributed in advance.
At the very heart of the Shambhala teachings lies a vision for creating an enlightened society. This should be a constant reminder that the teachings are meant to be applied – not only to our spiritual paths as individuals and as a sangha, but also to the problems facing society.
This group centers on what is arguably our country's most significant societal problem, past and present: racism and racial oppression. We will read and discuss the works of leading anti-racist activists and scholars, deeply exploring the forces that continue to sustain and perpetuate racial injustice. We will review important elements of history (including local history) to better understand the present. We will apply our lineage teachings to facilitate facing uncomfortable truths (e.g., white privilege, white fragility) with bravery, gentleness, and non-deception. And finally, we will learn more about present-day racial inequalities and oppression in Milwaukee and have opportunities for collective racial justice activism in our community.