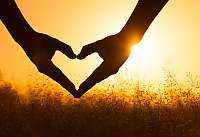 Heart of Recovery - Online
The Heart of Recovery is an online group meeting focused on sharing support while bringing together contemplative practice and a commitment to recovery from addictions of all kinds. Newcomers will learn basic meditation techniques to enhance, not replace, their own recovery program in a familiar and comfortable environment. Experienced meditators will discover new ways to deepen their current practice while supporting the group.
Heart of Recovery is open to all meditation practitioners, all 12-step practitioners and anyone interested in exploring the relationship of meditation to recovery from addiction and addictive behaviors.
Meetings will include sitting practice and discussion and exploration of topics to share our experience, strength and hope.
Please click the link below to access the class:
Please email [email protected] with any questions you may have.