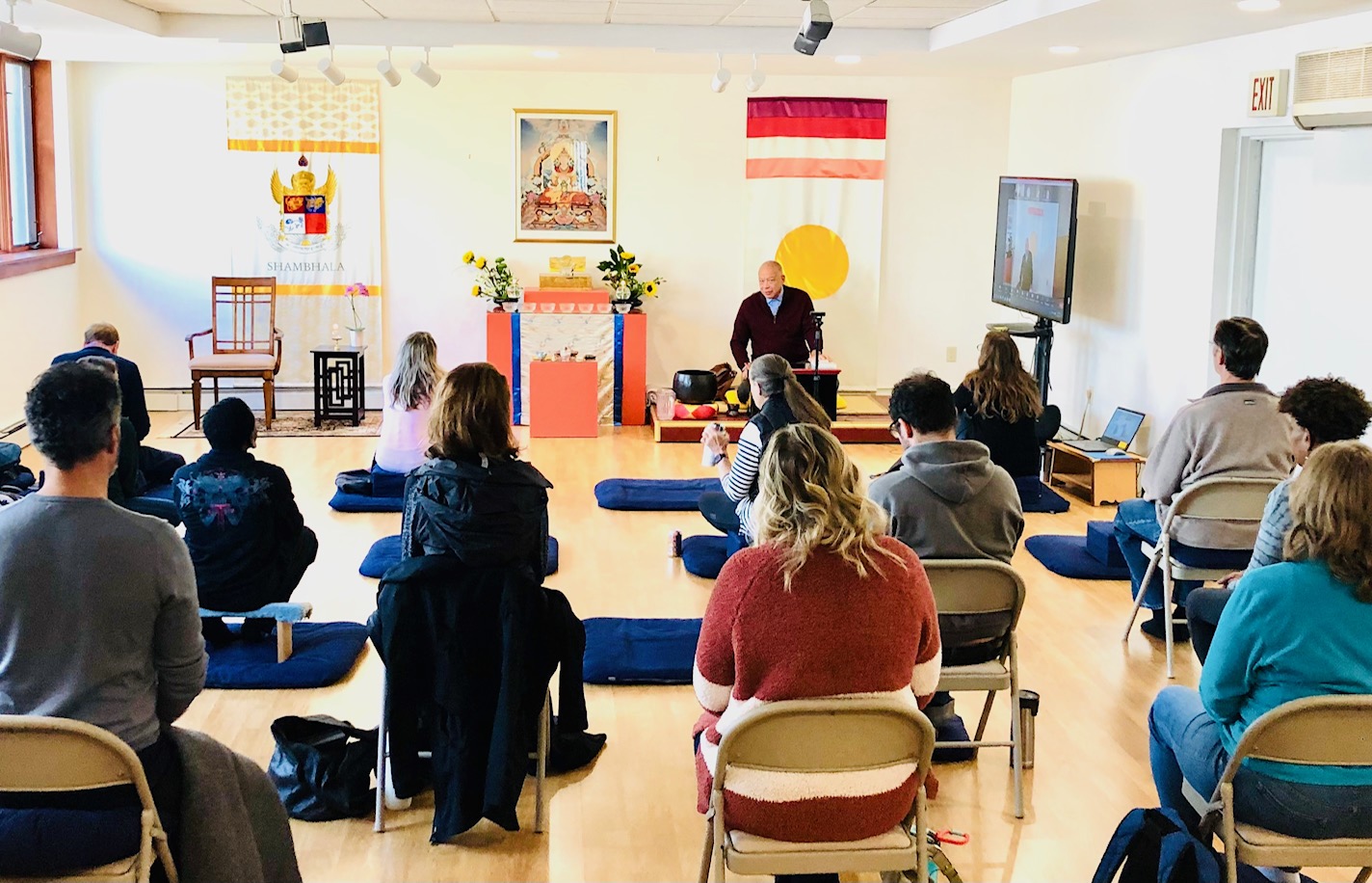 Open Sitting Meditation | Hybrid (in person and online)
with Alan Anderson
Every Wednesday, 6:30 - 7:30 PM CST | Hybrid (in person and online)
---
The first Wednesday of the month is a contemplative practice called The Arrow Tip of Confidence and Freedom: Four Reminders That Illuminate Each Waking Moment.
All subsequent Wednesdays are sitting meditation practice (shamatha vipashyana) from 6:30 to 7:10, followed by a short teaching to deepen and enliven one's practice.
Join us in person or online. All are welcome.
Zoom link for online attendees:
https://us02web.zoom.us/j/81891566774
Please email [email protected] with questions.
---
The Shambhala Meditation Center of Milwaukee is a non-profit organization that depends upon the generosity of our members, volunteers, and patrons to keep our doors open. Donations are greatly welcomed and your support in any amount is deeply appreciated.
How to Donate:
There is a donation box outside of the downstairs meditation hall for cash or check donations (checks made out to "Shambhala Meditation Center of Milwaukee"). Checks can also be mailed to the Center. Additionally, we are able to accept debit/credit card donations at the front desk of the Center using Square.
We are also able to accept donations electronically through Zelle, Venmo, or PayPal:
Zelle: [email protected]
Venmo: @milwshambhala
PayPal: [email protected]
To offer a donation in the form of volunteer service or Center supplies (tea, coffee, toilet paper, cleaning product, etc.) please email [email protected].