Shambhala Training: The Art of Being Human
with Mark Blumenfeld
Developed by Chogyam Trungpa in 1976, Shambhala Training offers teachings based the vision that every human being has a natural source of innate wakefulness that we can discover, cultivate and express in our life.
This path is open to anyone seeking to develop gentleness and strength through meditation. Shambhala Training is a series of contemplative workshops suited for both beginning and experienced meditators. The simple and profound technique of mindfulness and awareness that is used can benefit people of any spiritual tradition and way of life.
Meditation practice helps us to examine our states of mind without trying to change them. This practice encourages openness to oneself and what's around us. It transforms the way we habitually see our life and our world. Our old habits and patterns become more transparent, leaving room for a more direct appreciation of situations.
The "Heart of Warriorship" curriculum consists of five weekend programs that include meditation training and practice, talks by senior instructors, personal interviews and group discussions.
Levels I-V provide a strong foundation in mindfulness-awareness meditation practice, emphasizing the development of genuineness, confidence, humour, and dignity within the complexity of daily life.
The Shambhala Training weekend and weekly In Everyday Life course comprise the Way of Shambhala is a complete training in authentic meditation practices and teachings, open to all interested students. The curriculum was designed by Sakyong Mipham Rinpoche, based on the Shambhala teachings of his father, Chogyam Trungpa Rinpoche. The Shambhala Path emphasizes the development of genuineness, confidence, good humor, and personal human dignity.
The program begins with registration at 8:30AM and a talk at 9:00AM
We want to see you at our programs. If cost is an obstacle, please offer an amount that is workable for you.
Learn more about Shambhala Training – and The Way of Shambhala curriculum.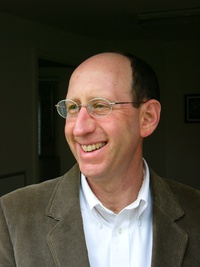 Our teacher for Saturday: Mark Blumenfeld became a student of Shambhala in 1979 when he began studying with Chögyam Trungpa, Shambhala's founder. In the 1990, he moved to Madison, Wisconsin and worked with the community there to found the Shambhala Center of Madison. He is a former Center Director and has taught programs and led retreats in meditation, mindfulness, Buddhism and Shambhala for over 30 years. Mark has also served on the Board of Shambhala Global 2018 to 2023. He is married to Lora Wiggins, has three adult children and lives in Madison, WI.