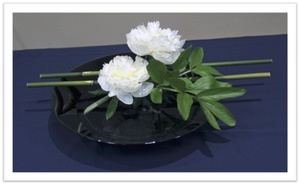 Open House Tuesdays: Cultivating Equanimity
with Joel Puleo
By allowing oneself to just be without judgment with whatever arises is developing equanimity and support for love and compassion. We will discuss and explore the value and experience of equanimity.
This Open House talk will be given by Joel Puleo
About the Teacher
Joel has been a member of the Shambhlala Buddhist Community for 3 decades and a meditation instructor for 25 years. He enjoys playing the Native American Flute, Qi Gong, Yoga, grand-parenting, and poetry, especially Rumi and Walt Whitman.
During the pandemic, we will be meeting on Zoom as well as the Shambhala Center. Simply click here to join us: https://us02web.zoom.us/j/82910957211 The program includes initial group meditation instruction at 6:30 pm, sitting practice from 6:30-7:00pm, and an introductory talk and discussion from 7:00 – 8:00pm.
All are welcome to these free and open sessions. If you would like to make a donation to the Center, please click here ((https://milwaukee.shambhala.org/community/donate/))