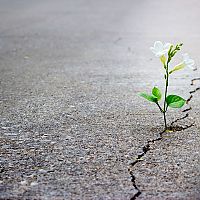 Open House Tuesday: The Blessing in the Bummer--How Disappointment Can Help Wake Us Up
with Dr. Tobias Kaemmerer
Chögyam Trungpa Rinpoche once described disappointment as "the chariot to enlightenment" – high praise for a generally unwanted, frequently avoided feeling! Let's examine this provocative statement through the lens of core Buddhist teachings and explore how life's letdowns can fuel our confidence in what the Buddha taught.
About the Teacher
Tobias grew up in the Shambhala community and became enchanted by Buddhism and meditation as a young child. He formally embarked on the Buddhist path at age 12 and still wishes he had done so sooner. He works as clinical neuropsychologist at a medical center and loves to grow vegetables.
During the pandemic, we will be meeting on Zoom. Simply click here to join us: https://us02web.zoom.us/j/82910957211
The program includes initial group meditation instruction at 6:30 pm, sitting practice from 6:30-7:00pm, and an introductory talk and discussion from 7:00 – 8:00pm.
All are welcome to these free and open sessions. If you would like to make a donation to the Center, please click here ((https://milwaukee.shambhala.org/community/donate/))