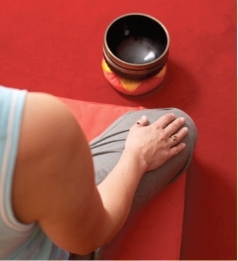 Finding Contentment in Difficult Times
with Kirk Ferguson
Feeling discontent with your life? Is finding lasting satisfaction elusive?
We live in challenging times that seem to teach us that we cannot find contentment through struggle. It is said that when we stop struggling, we can have a sense of relief. We can let go and simply be genuine. This is the basis of contentment. This course will explore how we can use contemplative practices in our everyday, stressful life. Through meditation, contemplation, listening and discussion, we will develop confidence in our own basic goodness and a sense that we can be content, even in a challenging world.
Their are no prerequisites for this course.
Please register at the bottom of the page.
If you have questions, please contact Kirk at [email protected]
About the Teacher
Kirk is the Assistant Principal Trombonist with the Milwaukee Symphony Orchestra and currently serves as Chair of the Governing Council at the Milwaukee Shambhala Center. He began practicing meditation in 2004 while studying at The Juilliard School.

Open to all. Zoom information will be sent prior to the class. The Patron rate makes it possible to support our online programming at this time. Registration is limited so please register soon!
Our Generosity Policy
We want everyone to be able to enjoy our programming. If cost is an issue for you, simply pay what you can and join us.