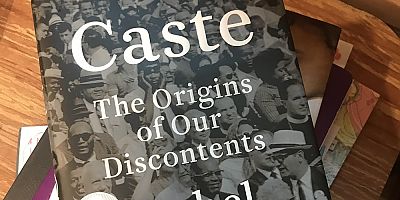 Open House Tuesday: Caste in the time of the Buddha, and now
with Rebecca McAllister
At the time of the Buddha, the caste system in India was well-established. Siddartha Guatama asserted that it was actions (thoughts and deeds) that created karma and their results, not birth into particular family. The Buddha taught to abolish discrimination and slavery 2600 years ago.
Caste: the Origins of Our Discontents by Isabel Wilkerson explores how caste systems continue throughout history and geography and its persistence in contemporary America.
During the pandemic, we will be meeting on Zoom. Simply click here to join us: https://us02web.zoom.us/j/82910957211 The program includes initial group meditation instruction at 6:30 pm, sitting practice from 6:30-7:00pm, and an introductory talk and discussion from 7:00 – 8:00pm.
All are welcome to these free and open sessions. If you would like to make a donation to the Center, please click here ((https://milwaukee.shambhala.org/community/donate/))