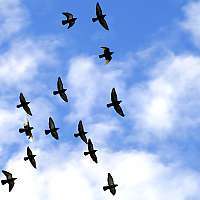 Emptiness and Letting Go
with Steven Shippee
PROGRAM DESCRIPTION
This class is about emptiness, one of the central concepts of Buddhism. So it will cover some amazing buddhist philosophy; but its emphasis will be on the experience of emptiness and learning how to meditate on emptiness, which is the journey of "letting go." In the words of Sakyong Mipham Rinpoche, "What do we discover when we let go? Space. Sometimes it is known as openness, selflessness, or emptiness. Is it empty because we lost something? No, it is empty of our concepts of what we thought it was. Emptiness is empty of our assumptions, and it is full of compassion. This is basic goodness. Discovering it is freedom."
The prerequisite for this course is having a regular meditation practice in one's life.
Recommended Reading
- Chogyam Trungpa Rinpoche, Glimpses of Shunyata
- Tsultrim Gyamtso Rinpoche, Progressive Stages of Meditation on Emptiness.
For more info, please contact [email protected]
Our Generosity Policy
We want everyone to be able to enjoy our programming. If cost is an issue for you, simply pay what you can and join us.