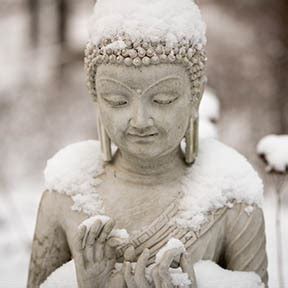 2nd Tue. Open House: What the Buddha Taught. Introduction to the Mind
with Steven Shippee
Each Tuesday of the month, at 6:30 PM, we offer a 30 minute meditation session along with optional instruction. Immediately following that, at 7 o'clock, your instructor will offer a short talk followed by a discussion period. We have four regular themes each month, so you can choose whatever topic appeals to you, based on personal interest.
In the past, these talks have been held at our meditation center, but in the time of Covid-19 we have found that the Zoom online experience provides an excellent way to keep connected and to offer students ongoing teachings in the Shambhala Buddhist tradition.
Please join us, whether you are a first-time or long-time meditator.
link: https://zoom.us/j/995226668