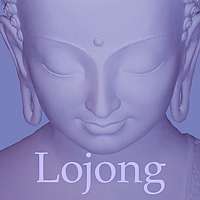 Lojong: Training the Mind on the Path of Enlightenment
with Steven Shippee
The teachings on Lojong ("mind training") are pith instructions that contain all the essential points of Buddhist practice -- from working with karma to experiencing emptiness, and from cultivating compassion to transforming all of our troubles into occasions of waking up. Based on the teachings of the 10th century Indian teacher, Atisha, these pithy slogans are as helpful and relevant today as they were 1000 years ago.
Book(s): We will use Trungpa Rinpoche's Lojong book, Training the Mind and Cultivating Loving Kindness; but participants can also use any one of the Lojong books by other great teachers of our day, e.g., Traleg Rinpoche's The Practice of Lojong, Dilgo Khyentse Rinpoche's Enlightened Courage, or Pema Chodron's Start Where You Are.
Class Prerequisites: An established meditation practice (or an aspiration for one) and a willingness to have our conventional thinking insulted, or at least seriously contradicted!
Cost: please do not let financial constraints prevent you from participating in this class -- pay what you can. The patron price is for those who can afford more and would like to make an additional contribution to the Milwaukee Shambhala Center.